Istituto Massimo
Via Mass. Massimo, 7, Roma, 144, Italy
Region
Europe
Head of School
Please log in to view
President
P. Franco Imoda SJ
Pastoral Director
P. Salvatore Collura SJ
Your school in 5 words.
Cunctando restituit
History
Istituto Massimo: Cultural identity
Istituto Massimo is a school incorporated in the Italian national education system. It is catholic and integrated in the cultural, social and religious history of Rome and in the mission of the local Church.
The community of the institution focuses on the personal growth of the students as a result of the encounter with Christ, in the free acceptance of the Christian message and its profession of faith.
We help students discover and employ their responsible freedom, in order to give meaning and fulness to their lives.
Our Ignatian centuries-old tradition school, through its educational activity, aims at helping the students reach a human and spiritual excellence, along with the academic one.
To achieve this goal, the Istituto Massimo has chosen to be part of a web of institutions which share its same educational objectives, through "Fondazione Gesuiti Educazione" (Jesuits Education Foundation). It is a Foundation which gathers and supports in the educational process, all the schools of the Euro-Mediterranean region, including Italy, Malta, Albania and Romania, involving students, alumni, families, cultural and sports centers.
The Foundation interprets and applies to the youth's education the principles and features of the human and religious experience of the founder Saint Ignatius of Loyola.
Istituto Massimo shares with the Foundation a common Vision:
"The schools of the web "Fondazione Gesuiti Educazione" engage in educating competent, conscious, compassionate and committed global citizens, able to face the contemporary challenges with creativity and courage, following Jesus Christ's way, in an open dialogue with any other religious perspective, taking care of the others, in particular of those in need, and of the world, our common home, according to justice, love and peace."
Such a Vision is linked to a specific Mission and contextualized in the local environment, in accordance with the "Linee Guida" (Guidelines) for the youth's integral education, published in 2017 and approved by the Euro-Mediterranean Region of the Society of Jesus.
The Pedagogical Method
Students are the reason for the existence of Istituto Massimo, and are educated to become leaders in service, people who need to be not only competent,  but good as well, as "if a man is not educated, he will not be able to efficaciously help his neighbor, if he is not a good person, neither will he help him, nor will he be a person to rely upon" (Peter-Hans Kolvenbach SJ, 1993).
Pedagogic and didactic activities focus on this purpose, constantly inspired by the Ignatian methodology.
Each school pursue the objective of preparing competent students, but the Ignatian tradition adds three more characteristics to the profile of the students : consciousness, commitment and, above all, compassion. According to "Gaudium et Spes", compassion is close to empathy (to feel with, to feel the same as) and addressed to the whole world we have to look at, like Jesus did.
This self- and world- consciousness has to move students to action, together with all the people who compose the big family of the institution. In this way, they will be able to fully engage in the transformation of the social structures, following a love-based logic.
Compassion is also able to seize Magis, the "more", which is part of the existence of every phenomenon.
Istituto Massimo pursue  its educational objectives through a process which merges in its didactic spiritual, cultural, social, humanistic, scientific, sport and artistic elements. All aims at a harmonious growth of the students' personality.
The educational process is based on the  cura personalis (care for the whole person), which will allow students to play the lead in their own lives.
Fundamental is also the dialogue between school and families. These two entities, aware of the common objectives, communicate and take part in a unique effort of joint responsibility where each single role is at one with all the others.
Profile of the Competent Ignatian Student:
| | | |
| --- | --- | --- |
| COMPASSIONATE | OF CONSCIENCE | COMMITTED |
| He "feels with" and is curious, attentive, involved, passionate, wishful. | He "reflects" and is conscious  of his interiority, aware of the world, endowed with critical thinking, contemplative and grateful. | He "acts for" and is responsible, sympathetic, creative and a dynamic communicator |
Mission - Vision
To Grow future citizens of the world by preparing them to understand and take up the challenges they will face, with a strong and determined spirit, aware of their potential. An increasingly interconnected, fast and technological world that requires updated training courses and personalized programs.
To Form leaders in service. Prepared, competent and aware men and women, responsible witnesses of being Catholics in the society of their time, with sensitivity and a spirit of service. People able to develop independent, critical and free thought but always respectful and attentive to the opinion of others.
To Transmit strong values ​​- human, civil and spiritual – shared and lived, inspired by solidarity and respect for oneself and others.
To Bring out from each one their own unique and distinctive identity, their own talent and passion, promoting serious and constant commitment to the realization of their life project, to make a difference for others in every context.
Quick Facts
It is a Catholic, inclusive, coeducational school which consists of Kindergarten (from 3 to 5), Primary School (from 6 to 10/11), Middle School (from 10/11 to 13/14) and High School (classical and scientific, from 14 to 19)
It counts around 900 students
It proposes an anthropologic planning ability which considers men and women in accordance with the pedagogy of Pope Francis who says that going to school is like going on a beautiful journey that enables you to learn three languages:

THE LANGUAGE OF THE MIND – to think what you feel and what you do
THE LANGUAGE OF THE HEART – to feel deeply what you think and what you do
THE LANGUAGE OF THE HANDS –  to do well what you think and what you feel

Together with Jesuits, it employs lay people in the educational activity
It offers a rich variety of pastoral activities
It develops a vertical curriculum to accompany and support the growth of the students
It allows students to learn two curricular foreign languages (English and Spanish)
It is an International Cambridge School which prepares for ESOL/IELTS examination, Cambridge Lower Secondary Checkpoint in ESL and Science; IGCSE Certificates in Geography, Biology and Design and Technology
It prepares for DELE examinations
It offers a variety of laboratories for curricular and extra-curricular STEAM experiences (art, chemistry, physics, music, information technology labs)
It provides internet connection in the classrooms, which are all also equipped with PCs and e-boards
School Videos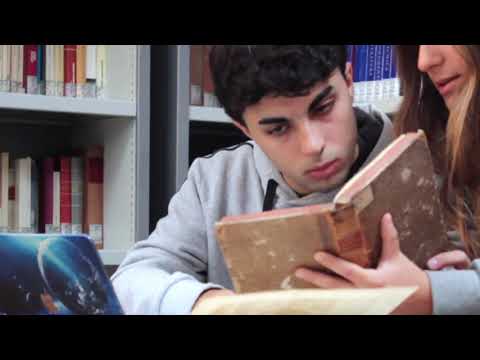 Young Global Reporters 2018 (Educate Magis) – High School -Winner in Europe
During the month of October, some high school students of Istituto Massimo, took part in an Educate Magis project: Young Global Reporter. The topic was "global citizenship", and the project aimed at a better knowledge of the Jesuit schools all around the world. The chosen school was Colegio S. Ignacio de Loyola in Medellin, Colombia, In order to complete the video the class split in different groups, each one in charge of a different task. Students also got in touch with some 'colleagues' of Medellin. Not only did they ask for information for the video, but also got this chance to know each other and share different aspects of the respective culture. In the end, to our big surprise and joy, the video resulted to be the first in Europe!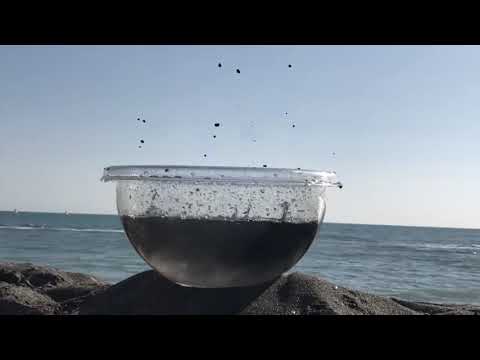 Bgreen 2019 (Educate Magis) – Middle school
During Geography classes once a week, third-grade students worked on Environment for a couple of months as part of the syllabus. The teacher introduced the topic using different material such as newspaper articles, videos and film documentaries. We started from Leonardo Di Caprio's moving speech on Climate Change and then we watched his film documentary BEFORE THE FLOOD. In class we also read two interesting articles from The Guardian: one was an extract from Pope Francis's encyclical on climate change, the environment and inequality, the other one was about the UK charity's beach clear-up and plastic-free coasts. After that, students, divided in small groups, researched data on different sorts of pollution focusing on water pollution and plastic in the oceans, to get information and ideas for the videos. We also watched another film documentary on the topic called A PLASTIC OCEAN which students referred to while working together and gathering up ideas. The video selected as one of the six world finalists for the Junior category is called "Save our Home"; students shot the video by the sea willing to represent our ocean in a bowl of clear water which becomes dirty due to black drops falling from above. The message is that changes are possible but we have to do something as soon as possible before it is too late.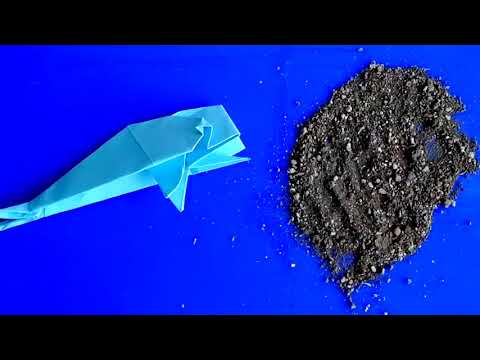 Bgreen 2019 (Educate Magis) – High school
Plastic, plastic, plastic. Do you know how much plastic can be found inside a whale's stomach? An average of 50 kilograms per cetaceous. Think about it: our behaviour is harming thousands of aquatic species. Marine ecosystems are being harmed, as well. Nevertheless, humanity is deliberately ignoring the impact that it might have on our lives. The seafood we feed on, has been contaminated by shreds of microplastic, which are potentially harmful to people's health, enhancing the risk of getting diseases. Furthermore a massive presence of plastic in the environment might irremediably alter the ecosystem, the marine food web, with unknown consequences on the balance of sea life. We shall not go down that way, the future now is in our hands: recycle is vital! "Be drastic with plastic: tell your kin to bgreen!"
School Documents